About us
The A.Z. Meisterteile brand is a proven choice when it comes to high quality car parts. The brand always puts innovation and controlled quality first. The dynamic development of its wide range is the result of almost 10 years of tireless work. Factory quality is guaranteed by strict control processes integrated into the system.
Our mission statement
To develop a product portfolio and a business model that can be trusted by car owners and professional users, as well as garages, while covering the full range of wearing parts. As the name suggests, customers will find everything they need for car rapair, from A to Z, in high quality. We pay as great attention to manufacturing standards, quality requirements and proper testing in throughout the development of our products that we confidently offer 2 years warranty.
2012
The A.Z. Meisterteile brand came to life
Antal Zombori, who himself has German roots, launched A.Z. Meisterteile brand in 2012. The go to market was preceded by many years of preparation, research and development. As a result of the German family ties, experience and collaboration, a reliable brand with premium quality products was born, which has been constantly expanding and developing unstoppably ever since. The establishment of the product portfolio began with the development and production of a widely applicable lubricant palette. .
2013
The first first sold A.Z. Meisterteile spare part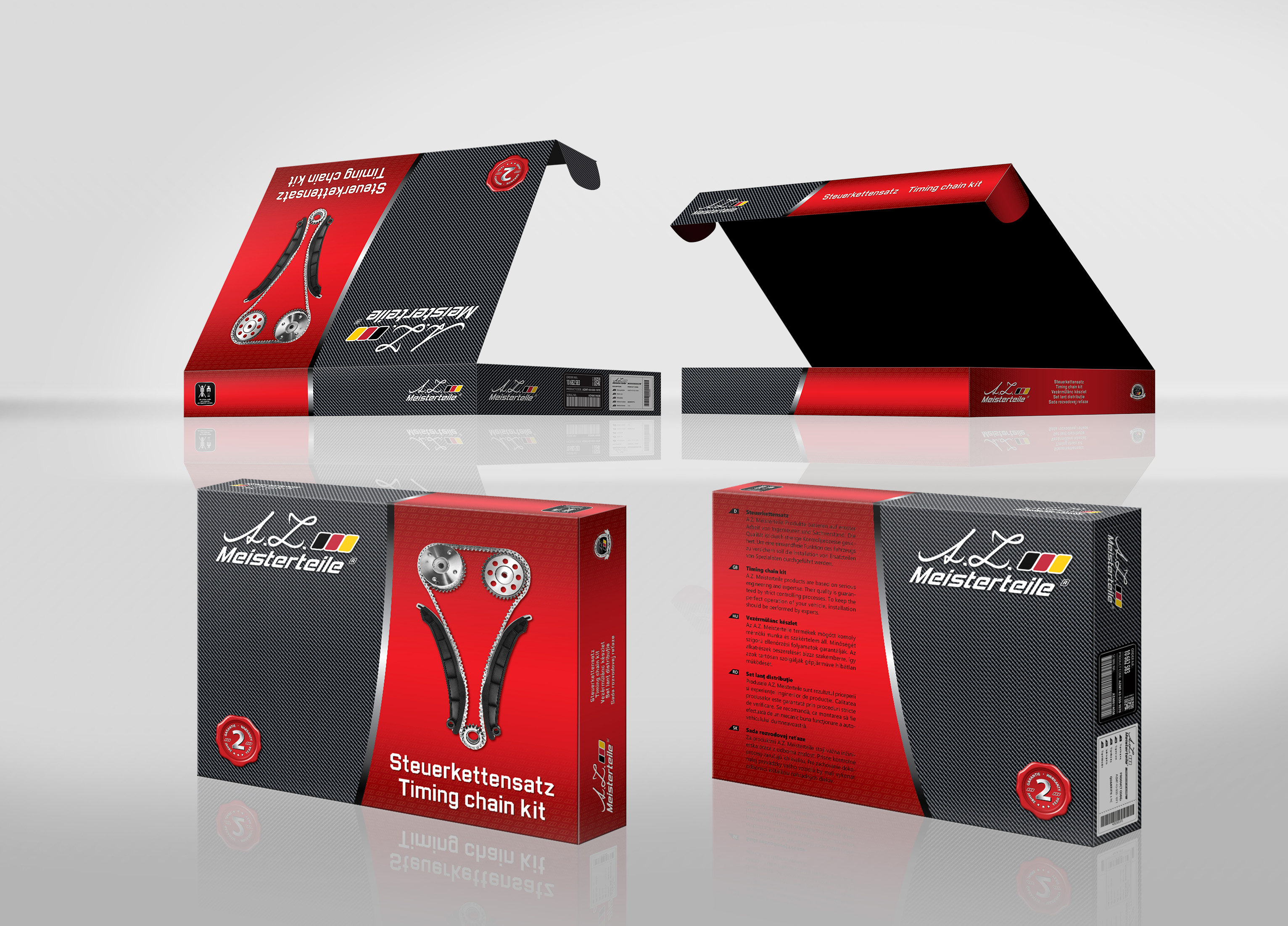 On July 16, 2013 the first A.Z. Meisterteile spare part, a timing belt kit for Opel Astra F generation is being sold. A.Z. Meisterteile becomes a trademark in the European Union.
2014
New product groups
New product groups were introduced in the product range: brake-, transmission-, and steering & suspension systems.
The logo of the brand also undergoes an upgrade, a new bold version is used from this time.
2015
The progression of the brand is unstoppable
1.000.000
In May 2015, the brand crossed a sales milestone of one million products sold.
2016
Another product group expansion
As going through the years of dynamic development, more and more product lines are being introduced (eg: electrical parts, cooling system, etc.).
2018
Introducing our show truck
We are introducing ourselves with our grandiose show truck at the Automobil and Tuning Show. In the same year our partners can also meet us at the FIA Truck European Championship and Festival organized at the Hungaroring.
2019
Continuous innovation
As a result of continuous innovation and development, the number of our active product groups already exceeds 100 pieces and we offer more than 40,000 types of spare parts. This year, the A.Z. Meisterteile is also becoming a trademark worldwide.
The A.Z. Meisterteile logo undergoes another update and our slogan "The power of quality" appears.
2020
A.Z. Meisterteile products are installed in every 3rd car
Every 3rd car running in Hungary has A.Z Meisterteile spare part in it, thousands of A.Z Meisterteile products are sold on a daily basis. Our website is renewed, the whole product portfolio and supporting content becomes available on it.